2015 Ambassador Awards Students Enjoyed Trip of a Lifetime
Heritage Fair Students Retraced the Steps of the Newfoundland Regiment in WW1 on the #TrailoftheCaribou
17 students from across the province spent a week touring WW1 European battlefields as part of the Ambassador Award Program. The participating students accompanied educators, government officials, Legion members and student Legion contest winners on an educational tour through England, France and Belgium. The delegation visited the five bronze caribou monuments to the Royal Newfoundland Regiment, visited various sites and cemeteries recognizing the sacrifice of WW1 soldiers, and also participated in numerous memorial services.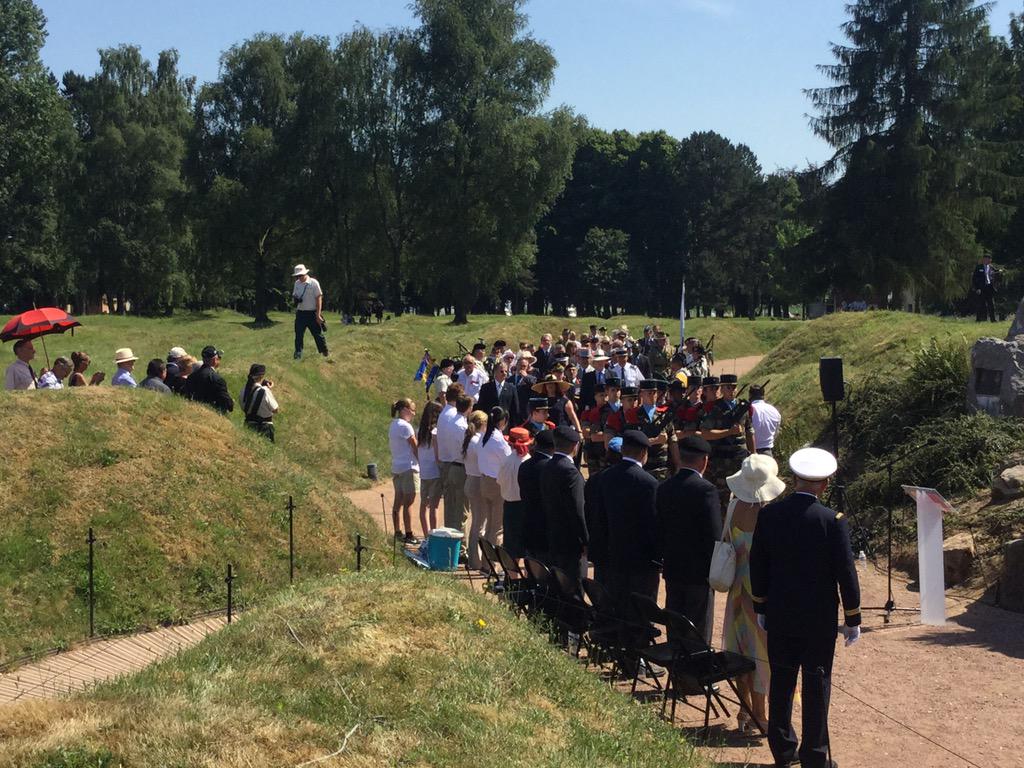 Significant stops included:
Gueudecourt
Essex Farm
Duhallow Cemetery
Menin Gate
Kortrijk
Tyne Cot Cemetery
Langemarck German War Cemetery
Ypres Salient In Flanders Field Museum
Beaumont Hamel Park
Thiepval WWI Memorial
Ulster Tower Memorial
Wellington Quarry
Auchonvillers
Vimy Ridge Historic Site
Monchy-le-Preux
Masnières
The Ambassador Award students were chosen from across the province at the Historic Sites Association of Newfoundland and Labrador's school Heritage Fairs. A part of the Honour 100 program, the Ambassador Awards recognize exceptional Heritage Fair projects on WW1 topics. The Ambassador Awards Program is expected to continue at the regional Heritage Fairs through 2017.
To find out more about the Ambassador Award Program, please visit our previous blog posts 2015 Ambassador Award Program or the Heritage Fair page Contests and Awards.